2021 Shoot & Share
April 1 @ 8:00 am

-

April 30 @ 5:00 pm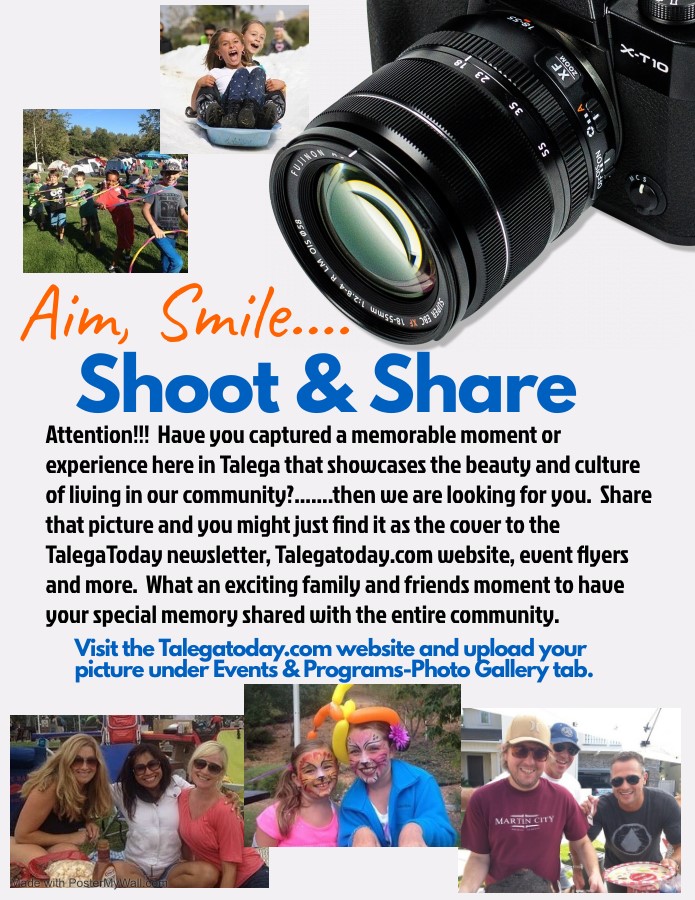 TLC is all about community involvement and that is where you come in. Who better than our homeowners to capture their personal perspective of their experience of living in Talega. There will be a special section on the community website for viewing all the submitted photographs.
RULES:
Photographs must be taken within Talega Community limits.
Entries must be suitable for public display.
Shoot in the highest resolution setting that your camera/phone is capable of. When emailing the photo, always chose to send the "actual file size" image; never chose to compress the size of the image when sending
TalegaToday newsletter photographs need to be portrait style.
By entering you grant TLC and TMC the right to reproduce the photograph for promotional, or publicity purposes without payment or further consideration.
By submitting your photograph, you allow TLC and TMC the rights to use your photo in the TalegaToday newsletter, Talegatoday.com website, press releases, publications, and promotional purposes. The person submitting the photos will retain the rights to the photo.
Photographs will only be used for Talega Community events and business.