November 6th: Talega Community Holiday Lighting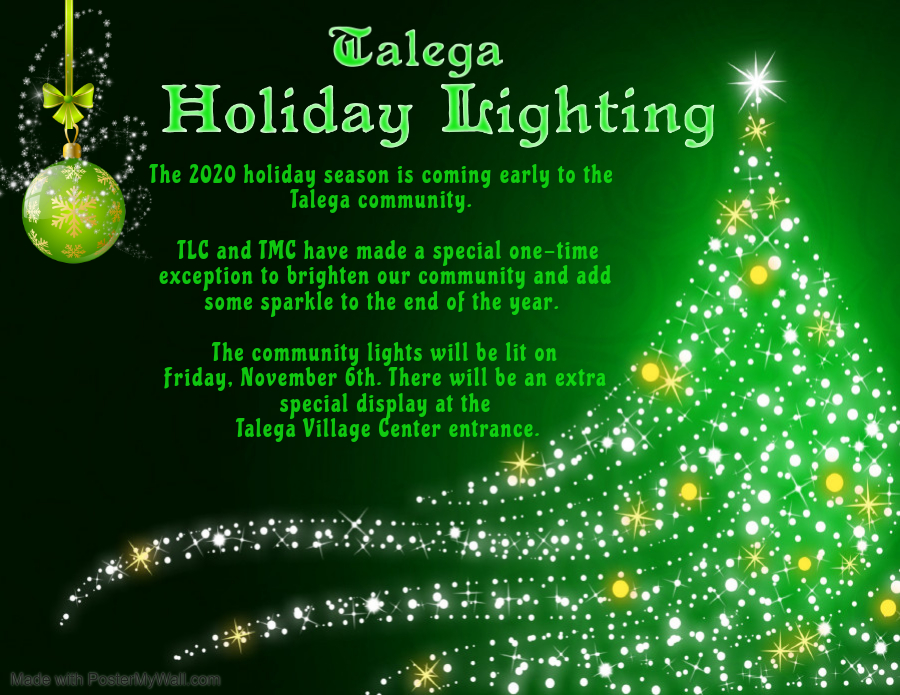 The 2020 Holiday Season is coming early to the Talega Community. Come by the Ralph's Center located at the Talega Village for a special and astonishing holiday lighting display built just for you! Watch the lights shine and the holiday spirit come alive. The Talega Lifestyle Corporation has made a special exception to add some extra sparkle this season. Expect spectacular holiday lighting and decorations all throughout the community until the end of the year.
---
November 6th: First day allowed to light up your Home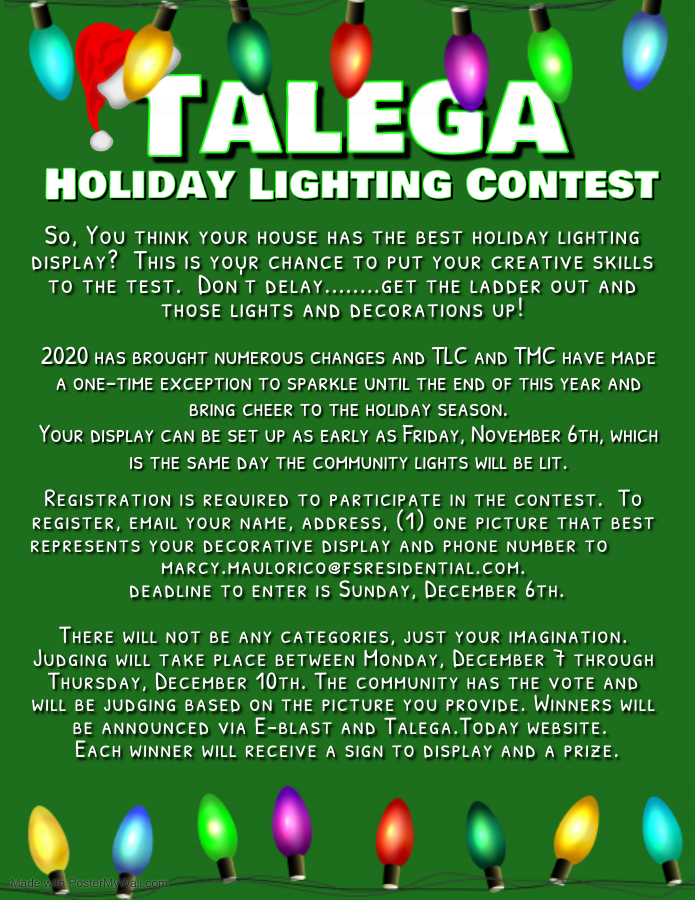 This is going to be a fun one! Submit your photo, name and address to enter. We will have a map of all the homes participating in the contest so residents can go admire the Christmas Light Displays together. This will be a fun activity for the families this winter and by the end of their drive, they will vote on their favorite house. We can't wait to see Talega shine!
---
November 10th: Virtual TMC Board Meeting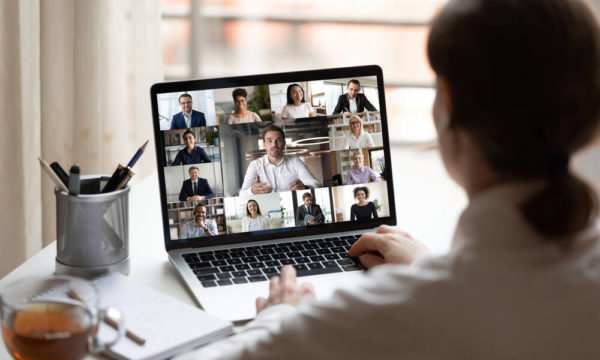 Talega provides the option for residents to attend the monthly TMC Board meetings virtually to stay up to date with what is going on in Talega. It is important that all residents know they are always welcome to join and have a voice. The Board and Management are here to listen to what suggestions or concerns you have. Talega Maintenance Corporation holds a meeting the second Tuesday of every month at 6:30pm. The link for the Virtual Meeting changes every time. Email info@talegatoday.com if you would like to join or log into the Homeowner Portal to find the link and password on the Calendar.
---
November 29th: Last day to enter and vote for your favorite Thanksgiving Dish on TalegaTalk
Give Talega your best Thanksgiving Dish! Comment your favorite Thanksgiving recipe with ingredients and instructions on TalegaTalk. Try out all the different recipes this Season and vote on your favorite! The most popular recipe will be posted on the Talega Facebook page on November 30th.