We are so excited to announce the first-ever Instagram account for the Talega Lifestyle Corporation!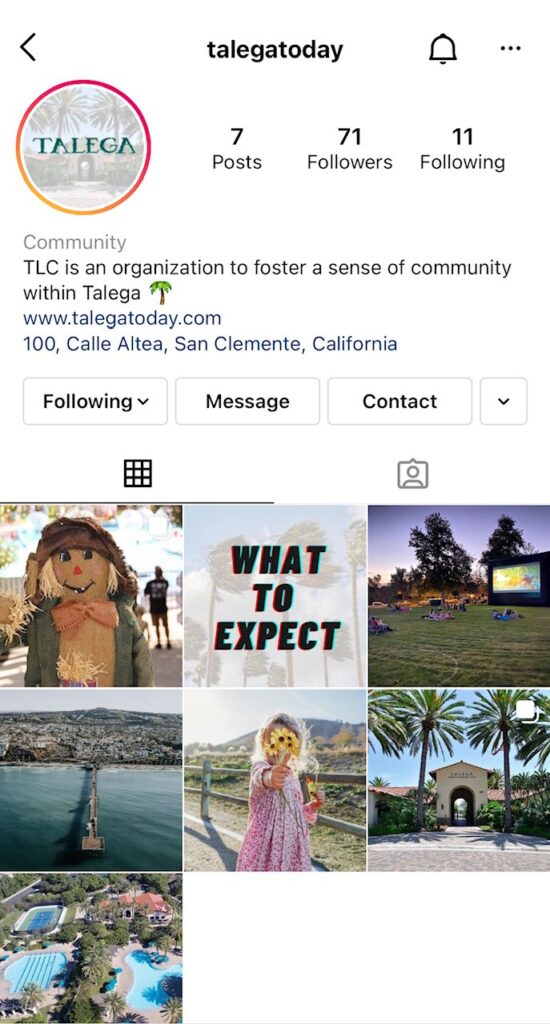 What to expect:
Announcements, reminders, and highlights on Talega events, programs, clubs, and more to enhance communication and community connection.
Fun contests and giveaways
Immediate communication and updates so don't forget to turn your notifications on!
Recap photos and videos of events.
Reposting residents' stories and posts from Talega events or while around in the community. Don't forget to tag us!
A positive environment for the community therefore bullying, controversial topics, and profanity will not be tolerated. If an account receives over 2 violations, they will be blocked and banned from commenting.
The account will not be accepting direct messaging on work orders, architectural, rentals, complaints, or anything other than events so please contact the Clubhouse via email/phone.