FOR ALL SOLANA RESIDENTS
TMC will be performing Phase 2 street improvements starting October 19th through October 22nd. This will be completed in 3 stages. Once completed, the Solana neighborhood street improvements will be concluded. Please see the map below showing the dates and times that affect your home.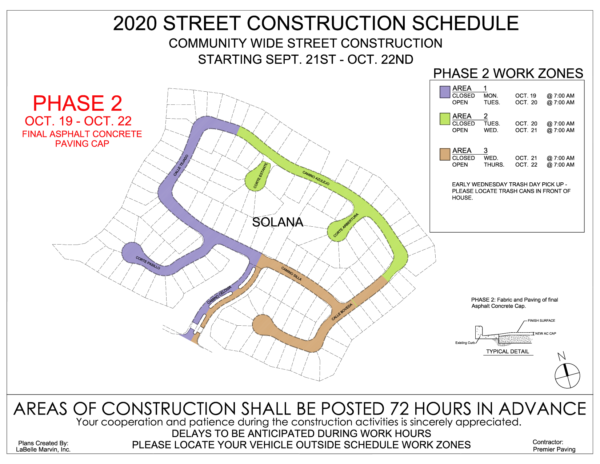 ---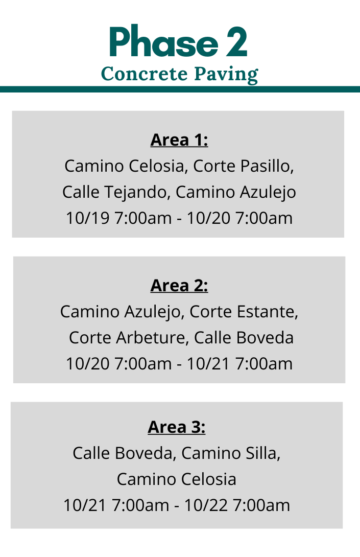 ---
Parking:
You may only park your cars on the street in the non-affected areas (except Fire Hydrants) during this time. Phase 2 will only be affected for 1 day.
---
We apologize for any inconvenience. For questions please contact: