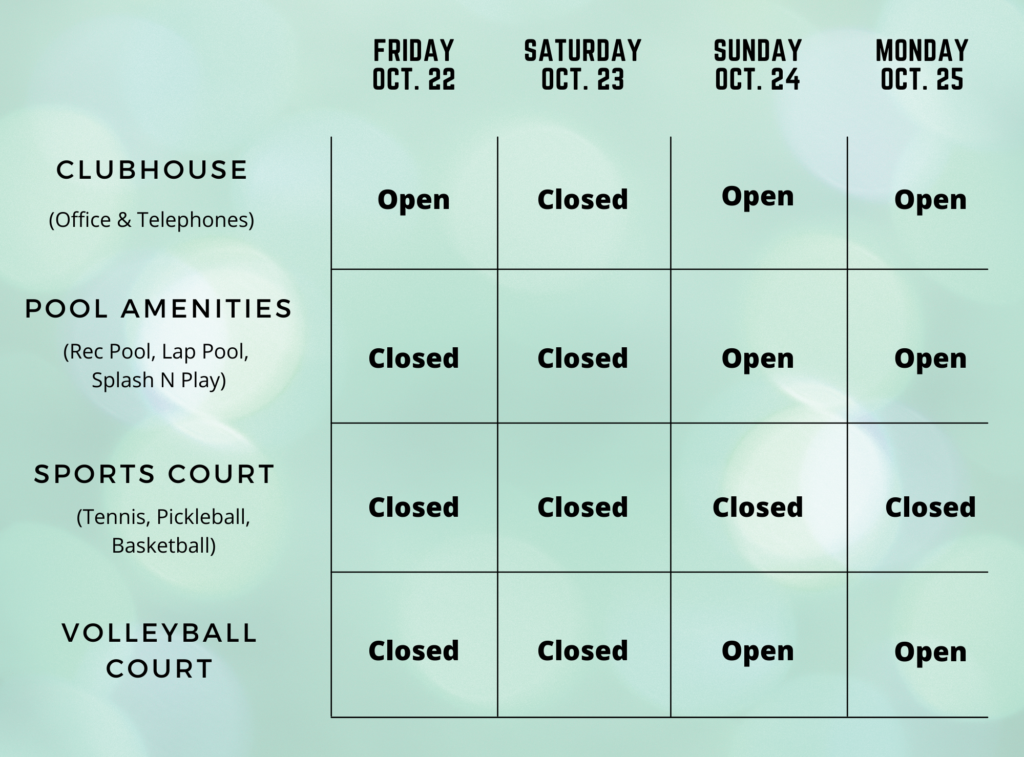 The TSAC will have some amenity closures for the weekend of October 23rd due to the Harvest-Oktoberfest event.
Please observe the picture above for specifications. We apologize for any inconvenience.
For any questions, call (949) 361-8466 or email info@talegatoday.com.
*The Harvest-Oktoberfest event is for Talega residents only, who have already purchased their tickets. Walk-ins will not be allowed.