Talega HOA makes up over 30 different communities in San Clemente, creating a premier residence and life by the sea. This website offers information, resources, and services for our residents and creates a sense of connection and community. Explore the Talega HOA website to see the uniqueness and incredible beauty of our association.
To learn more about life in Talega, click here.

---
Don't miss out on our events going on in the Talega community!
Enjoy great company and good times.
Please keep in mind that specific details of each Talega event may be altered or canceled in order to adhere to the state requirements for social distancing and gatherings. At times this may occur without notice.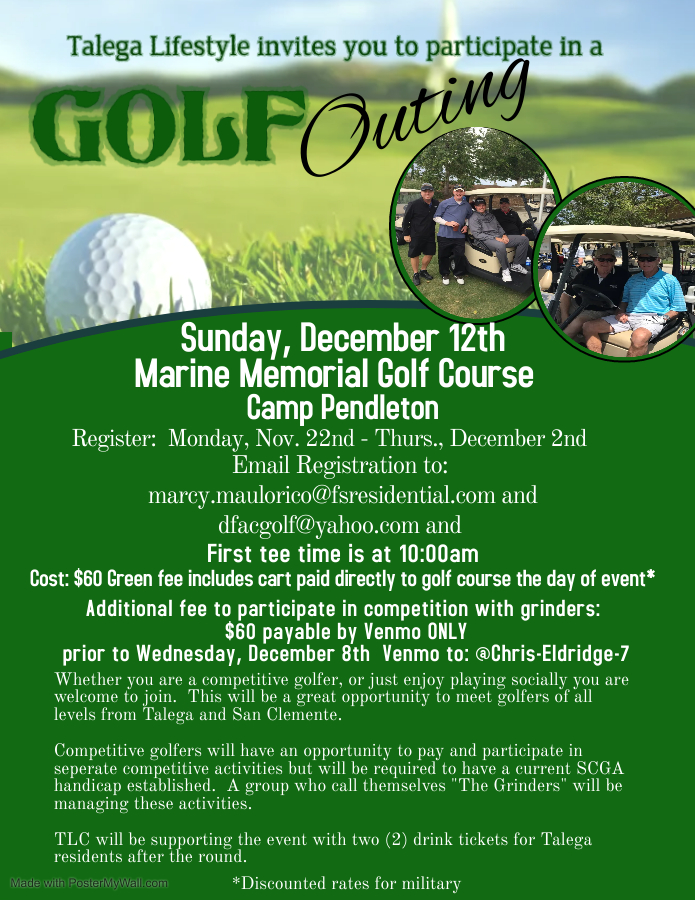 Get to know fellow Golfers in San Clemente
REGISTRATION HAS BEEN EXTENDED TO MONDAY, DECEMBER 6TH!
Find Your New Home in San Clemente
---