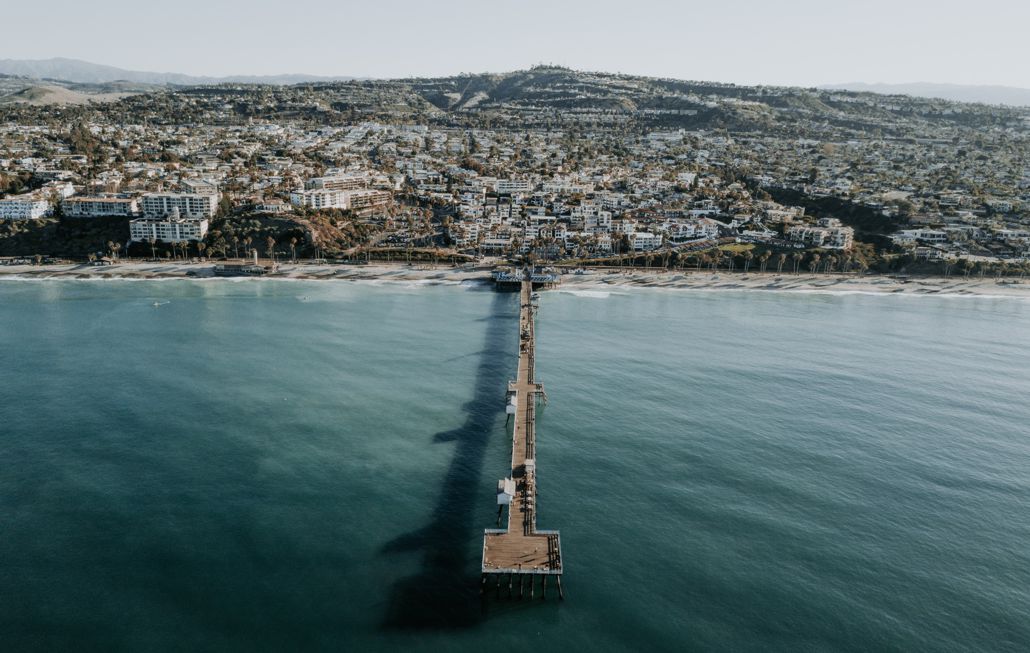 Location
Talega is located in the hills above San Clemente, the "Spanish Village by the Sea", on the Southern California Coast, midway between Orange County and San Diego. San Clemente features world-renowned beaches and surf breaks (Trestles, T-Street, Califia, Onofre, Trails, etc.) with a great variety of waves. Its Spanish colonial-style downtown area has plenty of shops and restaurants adorned with red tile roofs, cream stucco walls, and dark wood doors and windows. San Clemente is surrounded by beautiful mountains and open spaces, including The Reserve at Rancho Mission Viejo, Cleveland National Forest, and Marine Corps Base Camp Pendleton.
San Clemente has a very pleasant climate with 281 sunny days per year, only 13 inches of rain – the US average 39 inches -, and temperatures from mid-forties in the Winter to nineties in the Summer.
Talega is only four miles away from the closest beach (North Beach).
---
Talega Amenities
Talega offers many resort-style amenities. There are 2 lap pools (heated year-round), 2 recreation pools (seasonal), 19 miles of hiking trails, programs, clubs, special events, a sports court, a sand volleyball court, tot lots and so much more!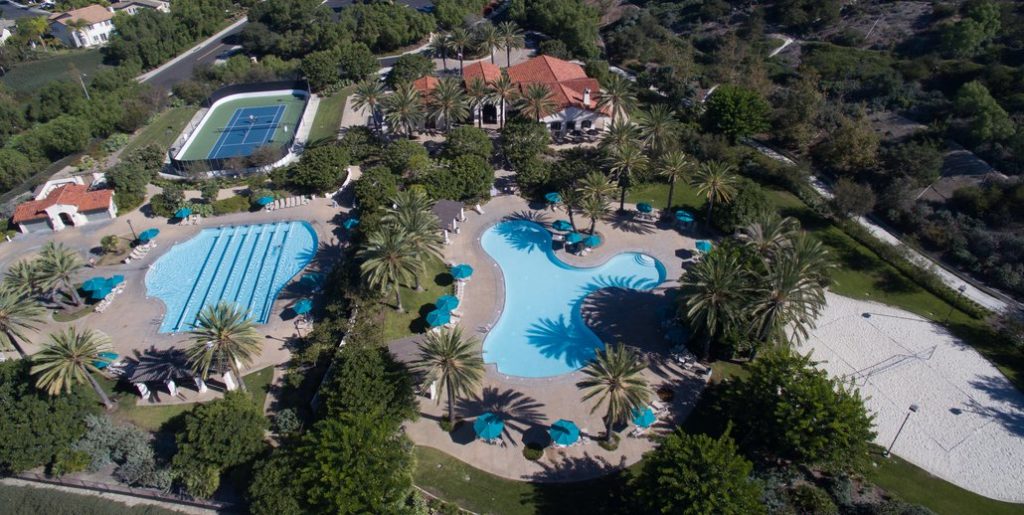 Pools
The Talega Swim and Athletic Club has one recreation pool, one lap pool that is 25 yards, and a Splash and Play. Talega also has a lap pool at Saluda and a recreation pool at Tierra Grande. Both lap pools are heated year-round. Recreational pools are seasonal (open April-October).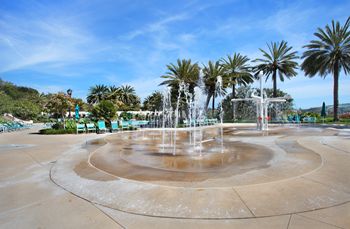 Sports Courts
Talega's Clubhouse features a mixed-use Sports Court that includes Tennis, Pickleball, and Basketball. As well as a sand volleyball court next to the resort pool area.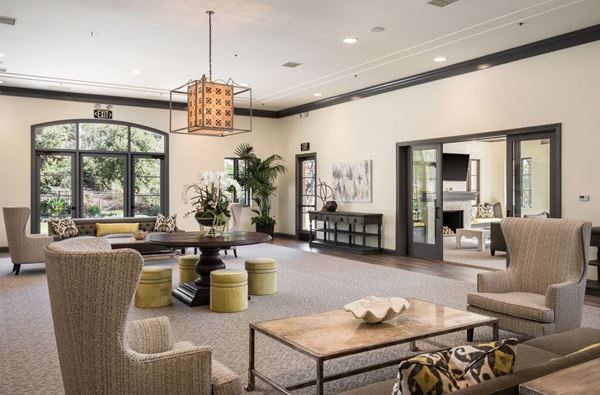 Facilities
Talega's Clubhouse features a large Club Room and a smaller Terrace Room, both of which are available to homeowners to rent for private functions. The Clubhouse also features a sitting room with a fireplace, a TV room, and a catering kitchen facility. By calling the clubhouse, you may reserve the fireplace room and TV room during the day for small meetings. The smaller Terrace Room has a 32-person occupancy. Typically, this room holds all of Talega's programs. It's an empty space that allows you to be creative with your setup. This room is also available to rent for non-profit meetings and parties to Talega homeowners.
Reservations and applications may be made by the homeowner, at the TSAC Clubhouse, Monday – Friday 9:00 AM – 5:00 PM. Please contact Marcy at (949) 361-8466 ext. 102 or Lifestyle@talegatoday.com for more information and pricing.
Parks & Tot Lots
Talega has many parks, most featuring tot lots (Cazadero Tot Lot, Avenida Fresas Tot Lot, Amalfi Tot Lot, Portofino Tot Lot, Paseo Vista Tot Lot, Tabarco Park and Calle Altea Park) with a variety of play structures.
---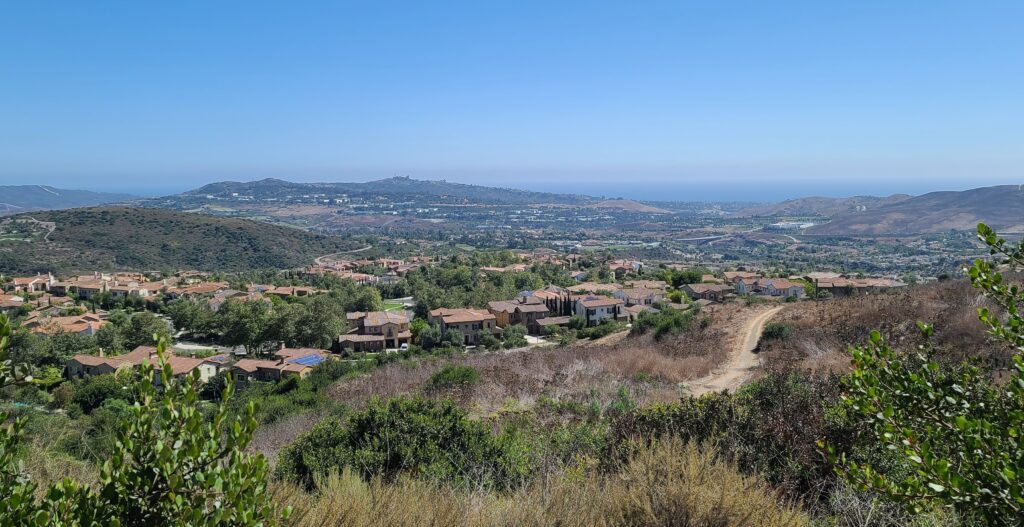 Trails
Talega features numerous hiking and biking trails, both throughout the development as well as within close driving distance.
For more information on trails in the Talega surrounding areas, click on the respective links: Forster Ridge Trail, Casper's Wilderness Park, San Juan Creek Trail, San Juan Trail.
---
Beaches
San Clemente has several city and state-operated beaches with easy access and convenient parking. San Clemente's Beach Camera & Live Weather is always available for you. Click the link below for a list of all San Clemente beaches.
---
Golf Courses
The Talega Golf Club features an 18-hole, par 72 Fred Couples "Signature" championship golf course, ranked America's Top Golf Course (by Golf Digest/ESPN/Zagat Survey), driving range, and Spanish colonial clubhouse architecture with bell tower and village courtyard setting. Talega offers a daily fee "open to the public" and "membership" program for individuals, families, and corporations.
The Bella Collina Towne & Golf Club has been designed with three integrated nine-hole layouts, which may be linked to provide an endless variety even for the most demanding golfer. The Gary Player signature course was designed in the tradition of Scottish seaside links, the 27 championship holes wind gently through ravines, lakes and natural foliage, while preserving the rugged environment and special character of the land.
---

The Reserve at Rancho Mission Viejo
The Reserve at Rancho Mission Viejo is a non-profit organization whose mission is to preserve and enhance Reserve lands for ecological, educational, charitable, conservation, open space, scientific and recreational issues. This growing habitat reserve will grow to include 20,868 acres of Rancho Mission Viejo lands.
---
Looking to buy in Talega?
For a copy of the Talega Maintenance Corporation Master Insurance Policy contact the Edward Jacobs & Company at (650) 340-1919 or by email at insurance@edwardjacobs.com
TMC AND TLC HOA ASSESSMENTS FEES & DUES
Talega Maintenance Corporation (TMC) is the master association. Dues are collected monthly from each homeowner to cover the operating expenses of the common area and provide for reserve funds for the replacement of common facilities in future years. Assessments are due on the first of each month. As of April 1, 2022, the monthly HOA dues are $235. Additional fees apply if you live in a gated neighborhood or in a sub-association. Once the escrow company forwards the closing paperwork to FirstService Residential, your name will appear on your account and a statement will be sent to the billing address that they had on the paperwork. This could take up to four weeks. If you don't receive a bill after one month, please contact the customer care center at (800) 428-5588.
Talega Lifestyle Corporation (TLC) is funded by "Lifestyle Fees" that are generated on all home sales. The "Lifestyle Fee" is 1/4 of 1% of the sale price of the home. The "Lifestyle Fee" is paid at the close of escrow and is used solely to support and sponsor the Talega Lifestyle Corporation. It is mandatory. This fee is part of the sales price negotiation between the buyer and seller.
---
TALEGA COMMUNITY MAP
SUB-ASSOCIATIONS IN TALEGA
Talega HOA is a Master Planned Community with single-family homes, townhomes, condominiums, and apartments. Most Sub-Associations are not managed by FirstService Residential. Although, Sub-Associations also belong to the Talega Maintenance Corporation (TMC). Homeowner's who live in a Sub-Association pay HOA dues to their Sub-Association and in addition to, the Master Association (TMC).
Verano
Millennium Community Management, LLC
1900 East Warner Ave., Suite #1P
Santa Ana, CA 92705
show more
Trinidad Community Association
FirstService Residential
15241 Laguna Canyon Road
Irvine, CA 92618
show more
Carmel Community Association
Seabreeze Management Company, Inc.
26840 Aliso Viejo Parkway Ste. 100
Aliso Viejo, CA 92656
show more
Pinnacle Apartments
Essex Property Management
120 Calle Amistad
San Clemente, CA 92673
show more
Mendocino Apartments
Jamboree Housing
123 Calle Amistad Buildings 16-18
San Clemente, CA 92673
show more
Talega Business Park
MarWest Commercial
15241 Laguna Canyon Road
Irvine, CA 92618
show more
---
Real Estate Information