Talega Trails Map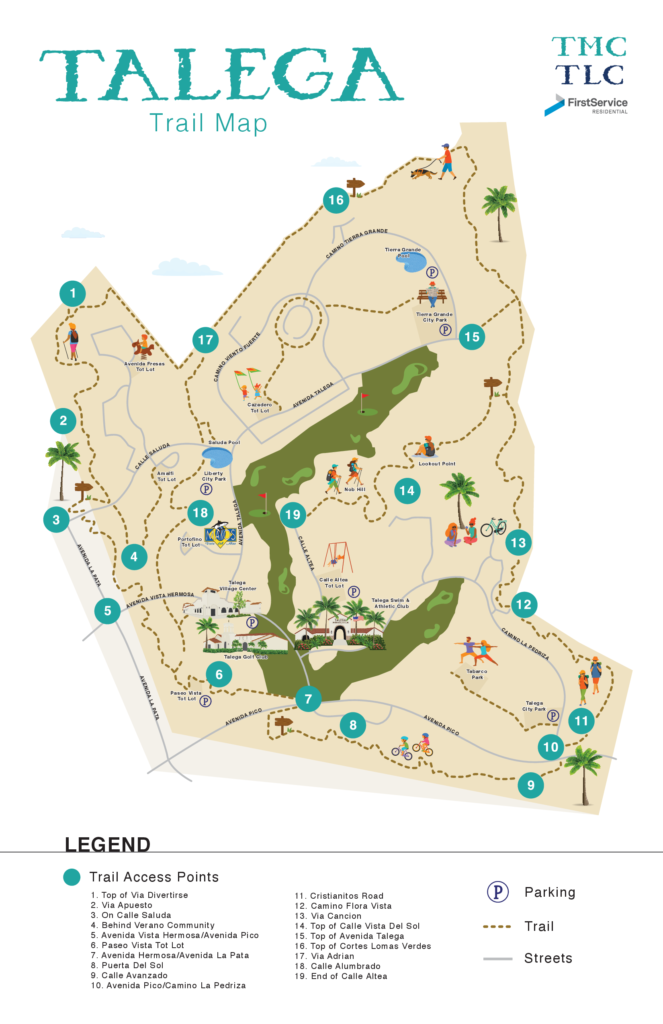 ---
San Clemente Trails Map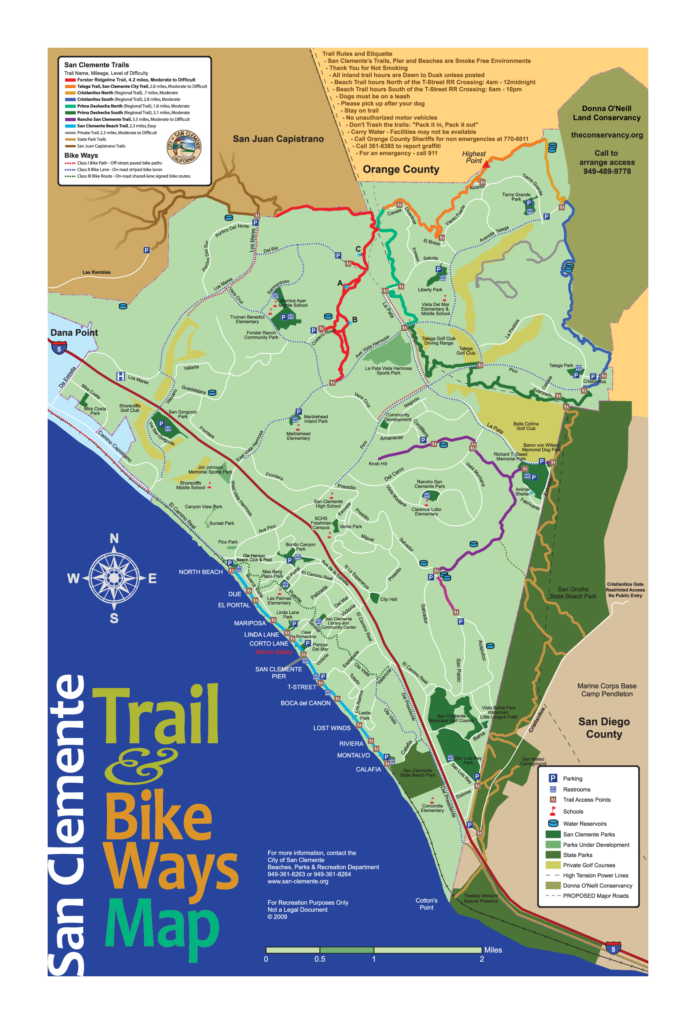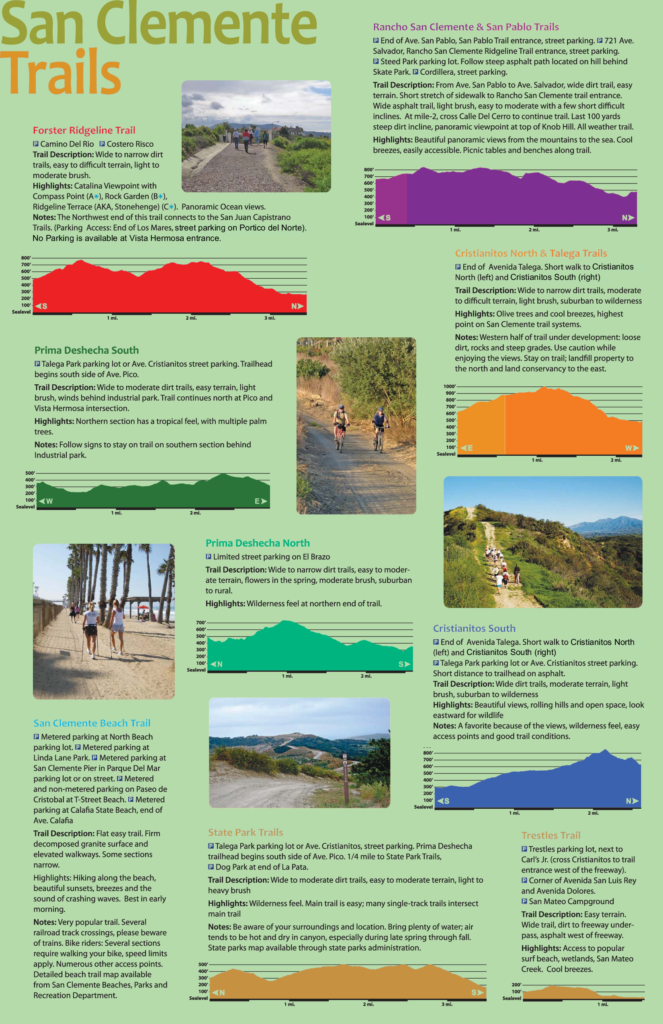 Forster Ridge Trail
This trail is located above the area known as Forster Ranch. Directions: from the 5 freeway, drive east on Ave. Vista Hermosa, turn left on Ave. Vera Cruz and then right on Costero Risco. The trailhead will be on the right about 200 yards from Vera Cruz.
Casper's Wilderness Park
33401 Ortega Hwy, San Juan Capistrano
(949) 728-0235 or (949) 831-2174
This is Orange County's largest park and in some ways the most rugged. Nature is definitely untamed in this 7,600-acre expanse. You must be 18 or over to hike the wilderness trails, and you cannot travel the trails by yourself. There are many wonderful sights in this huge park. Bird watchers love this area. Foxes, bobcats, coyotes, deer, and rabbits are plentiful. Weekend interpretive programs will enhance your enjoyment of the parks' geology, wildlife, and Native American history. Thirty miles of trails give visitors an opportunity to really appreciate OrangeCounty's natural beauty before the arrival of settlers. Here you will see chaparral, coastal live oak, cactus, lemonade berry, lupines, and sycamores. BellCanyon and its trail offer the best tour of the park. Juaneno Indians once pounded oak acorns into a ground meal in this canyon. The longest trail, Oso, is more than six miles in one direction and leads to a 1,470-foot summit. On a clear day, you can spy Los Angeles county, San Clemente Island, and Santa Catalina Island from here. There is limited overnight camping space. You can also camp here overnight with your horse as long as you have a trailer.
San Juan Creek Trail
San Juan Capistrano
From the foothills near the Ortega Highway down to Capistrano Beach, this hilly trail will give you spectacular views of South County and the Pacific Ocean. It is Primarily for cyclists. Begin at Cook Park (Calle Arroyo and La Novia Avenue) and head southwest to the sea following San Juan Creek. The trail ends at Doheny State Beach.
San Juan Trail
ClevelandNational Forest
Directions: To reach this trail, drive Ortega Hwy-74, from San Juan Capistrano to about three-fourths of a mile past the San Juan ranger station. The trail is tough but is popular with hikers and mountain bikers. It proceeds northeast from San Juan Hot Springs to the Main Divide Trail inside the Cleveland National Forest. It is 23.2 miles altogether, but there are shorter loop trails. A good reference guide, such as Jerry Schad's Cycling OrangeCounty, would be extra helpful to study before attempting this longer, more arduous type of ride.